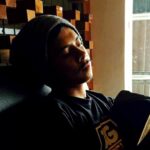 A fresh graduate of BS Agriculture degree, Jessan is now teaching in one of the agriculture schools in Negros. He was a student writer. Today, playing mobile games is his hobby during break times. Cooking is his stress reliever, and he could be your drinking buddy. Jessan is an aspiring agripreneur.
If you're having a rough time leveling up in rank games, I suggest you try Chang' e. This is my go-to hero when ranking up in Mobile Legends: Bang Bang.
If there is one online game known to everyone today, it should be Mobile Legends: Bang Bang.