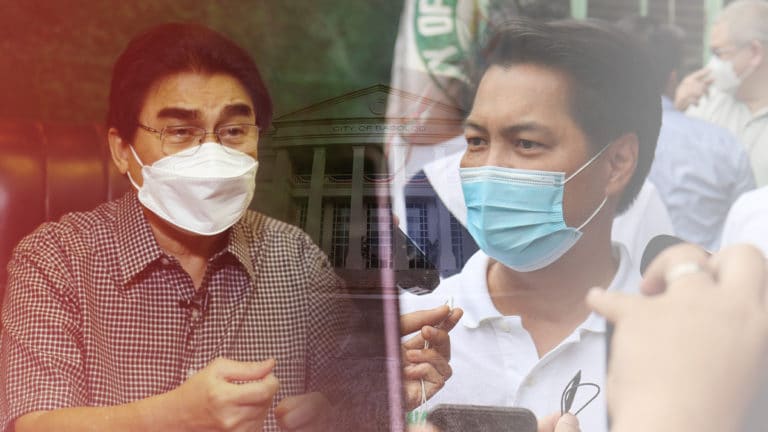 "Cities are hubs for ideas, commerce, culture, science, productivity, social development and much more. At their best, cities have enabled people to advance socially and economically. With the number of people living within cities projected to rise to 5 billion people by 2030, it's important that efficient urban planning and management practices are in place to deal with the challenges brought by urbanization. Many challenges exist to maintaining cities in a way that continues to create jobs and prosperity without straining land and resources.
Common urban challenges include congestion, lack of funds to provide basic services, a shortage of adequate housing, declining infrastructure and rising air pollution within cities.
Rapid urbanization challenges, such as the safe removal and management of solid waste within cities, can be overcome in ways that allow them to continue to thrive and grow, while improving resource use and reducing pollution and poverty. One such example is an increase in municipal waste collection. There needs to be a future in which cities provide opportunities for all, with access to basic services, energy, housing, transportation and more." – United Nations Introduction Sustainable Development Goal 11
Editors Note:
Editors Note and WEF framework
This is the first of a multi-part special report that focuses on the growing city of Bacolod amid the apparent political excitement over the battle royale in recent years between longest-sitting Mayor Evelio Leonardia and, to some observers, his most formidable opponent to date, former Third District Cong. Alfredo Abelardo "Albee"Benitez. This face-off is the first in recent years since the city became a highly-urbanized one in 1984.
This report will focus more on the issues candidates must address as the city faces the challenges of modernity.
The editors of DNX have chosen to adopt the framework of the World Economic Forum in October 2018 that laid down the top five biggest challenges cities must confront in the future as, the WEF noted, urbanization speeds up in Asian and African nations.
The editors decided to adopt the framework as this is internationally accepted and was drawn from the SDG11 of the United Nations.
The WEF adds, however, that the Framework "… is drawn from expert- and machine-curated knowledge on the World Economic Forum's Strategic Intelligence platform; it is not a reproduction of the official text of the SDG."
For more of the Editors Note and the WEF framework click here.
Part 1: The titans face off
At no other time than now have people in Bacolod been more focused on the mayorship in this highly-urbanized city of more than 600,000 whose fortunes remain tied to the ebb and flow of the sugar industry.
"People are war freaks by nature. They make spiders and beetles fight, for example," blocktime broadcaster Marlon Solidum says on the face off between sitting Mayor Evelio Leonardia and former Third District Rep. Alfredo Abelardo "Albee" Benitez that, depending on who you talk to, could either be a battle for the restoration of the haciendado rule in Bacolod, a yearning for change or a business interest's market expansion.
To Benitez it is to save a city drowning in corruption.
To Leonardia, a fight between love and money.
Solidum is a candidate for councilor under Grupo Progreso (Progress Group), the Leonardia-led monolith that has made him the longest-serving mayor of the city for 18 years.
Solidum, meanwhile, has suffered a string of losses, five times. "This is my debut," he says referring to his current run, the sixth over 18 years.
He is confident he will win this time, banking on the "solid machinery" of Grupo Progreso.
He says he got not less than 30,000 votes in his first two unsuccessful runs under major rival party Monico Kabuhi Ko (Monico My Life) led by Leonardia's arch-nemesis, Monico Puentevella, a former three-term congressman and one-term mayor.
Solidum points out when he switched to GP, his votes immediately doubled to 60,000, and in 2019, he missed the 12th council seat by "a hairline," getting 84,869 against lone opposition councilor Wilson "Jun" Gamboa Jr who got 85,845.
"It has divided us," Gamboa tells DNX about the intense political combat more than 300,000 voters here are witnessing and actively taking part in.
"Gainuli-ay na kandila (Candles are being returned)," he tells DNX, referring to the Hiligaynon idiomatic expression that refers to ties and relationships being severed.
In many cases, due to political differences.
Gamboa, who is running as an independent vice-mayoral candidate, sees both Leonardia and Benitez as" self-proclaimed billionaires" – one having businesses and the other commanding government resources and a billion-peso city budget.
He did not specify.
Lawyer Lyndon Cana, a former city councilor, called the candidacy of Benitez a development that would upset the political balance.
Cana, who ran and won several times for councilor as an independent, told DNX in the summer of 2020 the entry of Benitez will not only raise the stakes in local politics but can also serve to open discussions on issues confronting the city.
He died late last year.
Back then, however, talks were more on the amount of campaign money each side would spend to how much each voter might receive.
Back then, Cana said talks were rife one side was ready to spend up to P1 billion and vote buying could go as high as P5,000 per voter.
"Damo kwarta," (Has lots of money) was how the entry of Benitez was heralded amid a slew of issues against him on social media and on radio, later described by his camp as coming from trolls and blocktimers of Grupo Progreso.
In fact, a petition questioning the residency requirement for his candidacy was junked on appeal by a Bacolod court only last February. His lawyer told the court Benitez had complied with all the requirements including living in Mountainview, a residential subdivision in Mandalagan village where the three complainants also live.
Benitez is what some call a politician with pedigree, his family having connections to the Marcos administration under which his father, Conrado or "Jolly" was housing minister.
His mother, Betty Bantug, comes from a landed family in Victorias, once the only city in the province with a sugar mill-refinery that bears its name.
From Victorias, Benitez carved a political base from which he sprung a political campaign that included quiz bees and charity works.
In 2010, he ran and won on his first try as representative of the Third District, the closest neighboring political subdivision to Bacolod City that covers the cities of Talisay, Silay, and Victorias, and the towns of EB Magalona and Murcia.
"He was the one who inspired me to seek public office," Andrew Montelibano says as he recalls to DNX that Benitez convinced him to leave private life, a decision that made him seek and win the mayorship in Murcia, the closest town east of Bacolod.
Now Third District representative to the provincial board, Montelibano called Benitez in an interview last year as a man "who wants to serve," a man who "wants to help people."
Benitez served in the 17th Congress or three straight terms of three years each starting in 2010 until 2019 (15th to 17th Congress).
"Bakod makinarya (Has a strong machinery)" was how Leonardia was reputed as talks swirled of him facing a major opponent.
Leonardia, who started his political career under the wing of former Mayor Alfredo Montelibano Jr, is reputed to be the first post-Marcos local chief executive with middle-class origins.
He became the 17th mayor of Bacolod in 1992 by defeating the brother of Alfredo Jr, Roberto, and as a banker and lawyer by profession became the first non haciendado mayor.
Various estimates put the population of the city around 360,000 in 1992 during Leonardia's first term. Now, it has grown to an estimated 600,000 people, almost 25 percent of the province's 2.6 million population.
The last time Bacolod City saw a mayoral match worthy of the title "battle royale" was in 2016 when Leonardia ran against Puentevella, pitting GP and MKK for the first time in the fight for the mayorship.
It was a match that Leinardia won amid the usual cries of vote buying and tampering with machines, claims that remain unsubstantiated until now.
Leonardia was then representative of the city's lone district who served only one three-year term while Puentevella was then city mayor for a term.
Before the 2016 polls, Leonardia and Puentevella were already bitter rivals but avoided confrontation by running for different posts.
With only two weeks left before the actual polls, DNX took a look at the issues relevant to the growing city of Bacolod. For several weeks, the DNX research team composed of its editors and reporters went through issues that have been recurring over the past 10 years, and issues that have become discussion points during local elections.
Too, the platforms of governance presented by the two major political parties, Grupo Progreso and Team Asenso were examined by the research team and compared against the WEF framework.
For instance, it was noted that both parties do not have clear platforms on food security and climate change.
As the campaign sharpens and the issues are being narrowed down to Asenso's call for change and Progreso's resistance to the "pangayaw" or the stranger, DNX takes a step back and delves into the issues.
For instance, it was discovered that both teams have no specific, concrete plans for food security.
In this four-part series, DNX will present the following sections – The battlefield: how Bacolod has evolved and the current challenges it is facing (Part 2), Maslow's hierarchy: Food security or insecurity?
In this four-part series, DNX will present the following sections – The battlefield: how Bacolod has evolved and the current challenges it is facing (Part 2), Maslow's hierarchy: Food security or insecurity? Shelter, etc. (Part 3), Traffic, floods, disaster preparedness (Part 4).
To be continued.