DISCLOSURE: This review is not sponsored. DNX did not receive freebies from Tacos ni Toti for this article.
BACOLOD CITY, Negros Occidental, Philippines – The new marketing philosophy of branding requires, among others, two things: an attractive logo and a catchy tagline.
Three words, the experts say, is the ideal length of a tagline.
There is, of course, the ambiance if the business is a restaurant – the look and feel that would make the experience "immersive" for a diner to keep up with the changing mood and wants of consumers.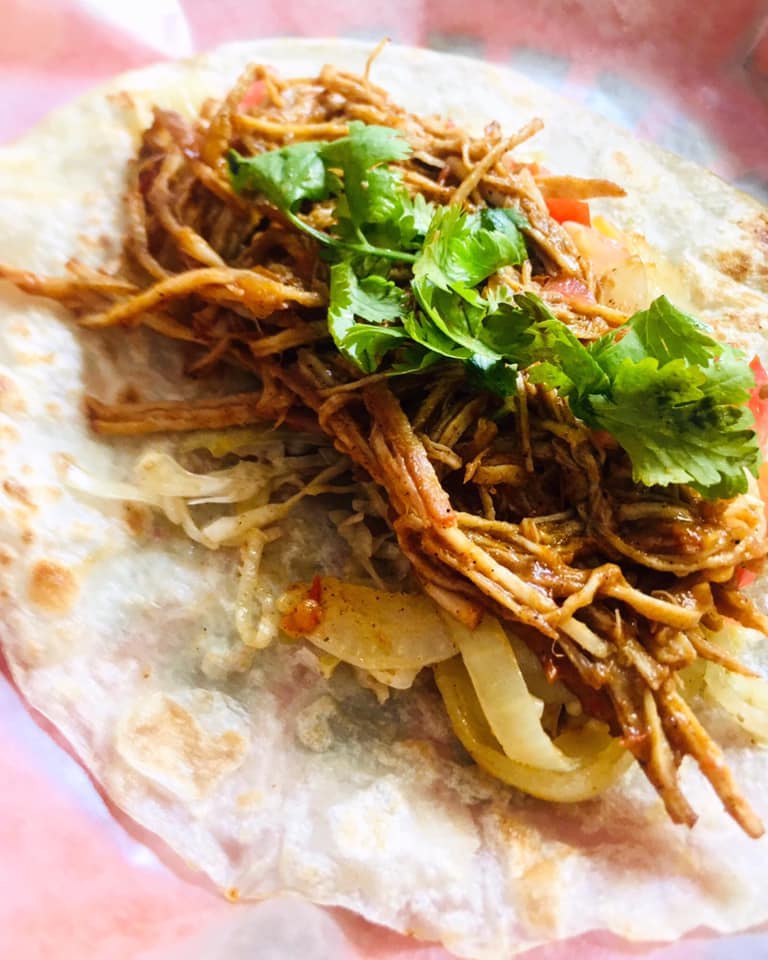 Food, therefore, is the main product but it is no longer judged by taste alone but by all the other elements that people see and "feel," as if a painting on the wall of a restaurant adds to the taste or nutritive value of a watery humba.
Quarantine, however, had just negated ambiance.
Food now will be judged largely based on taste alone.
Dining in is prohibited and food – from laswa to osso buco – are being delivered to our homes in plastic containers or paper bags.
Haute cuisine restaurants in prime addresses and carinderias on a dusty road have now become equals.
Plating? Ambiance?
Gone.
This reporter had not been to Tacos ni Toti restaurant which sits snugly inside Vintage Carwash along Buri Road, on the right side when one faces east.
It is inaccurate then to wax poetic if the ambiance evokes Oaxaca or Guadalajara, replete with mariachi music or armed thugs of drug cartels on technicals.
We got our food in paper boxes, delivered by the Food Panda guy who did not look, even remotely, like Marco Antonio Barrera or Juan Manuel Marquez.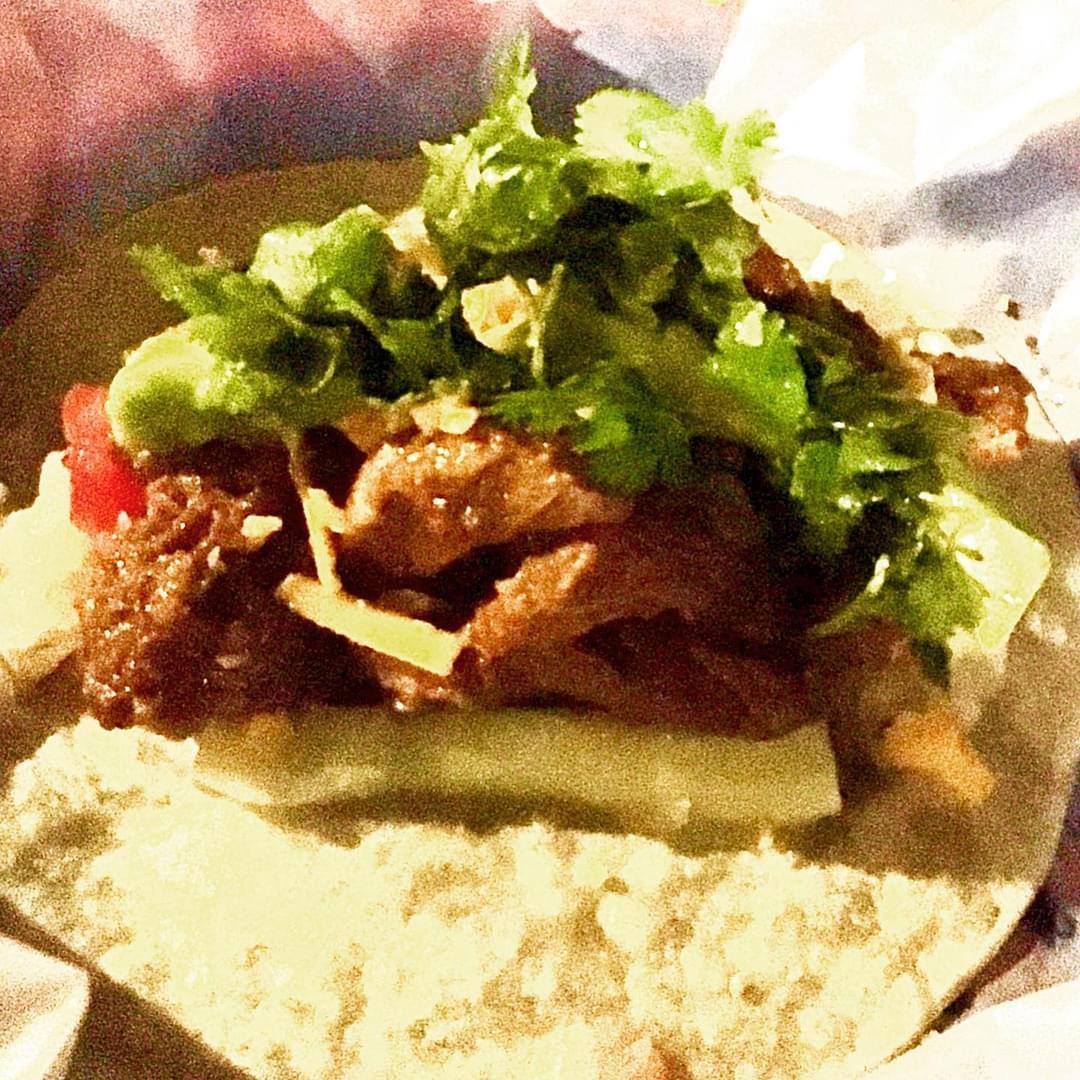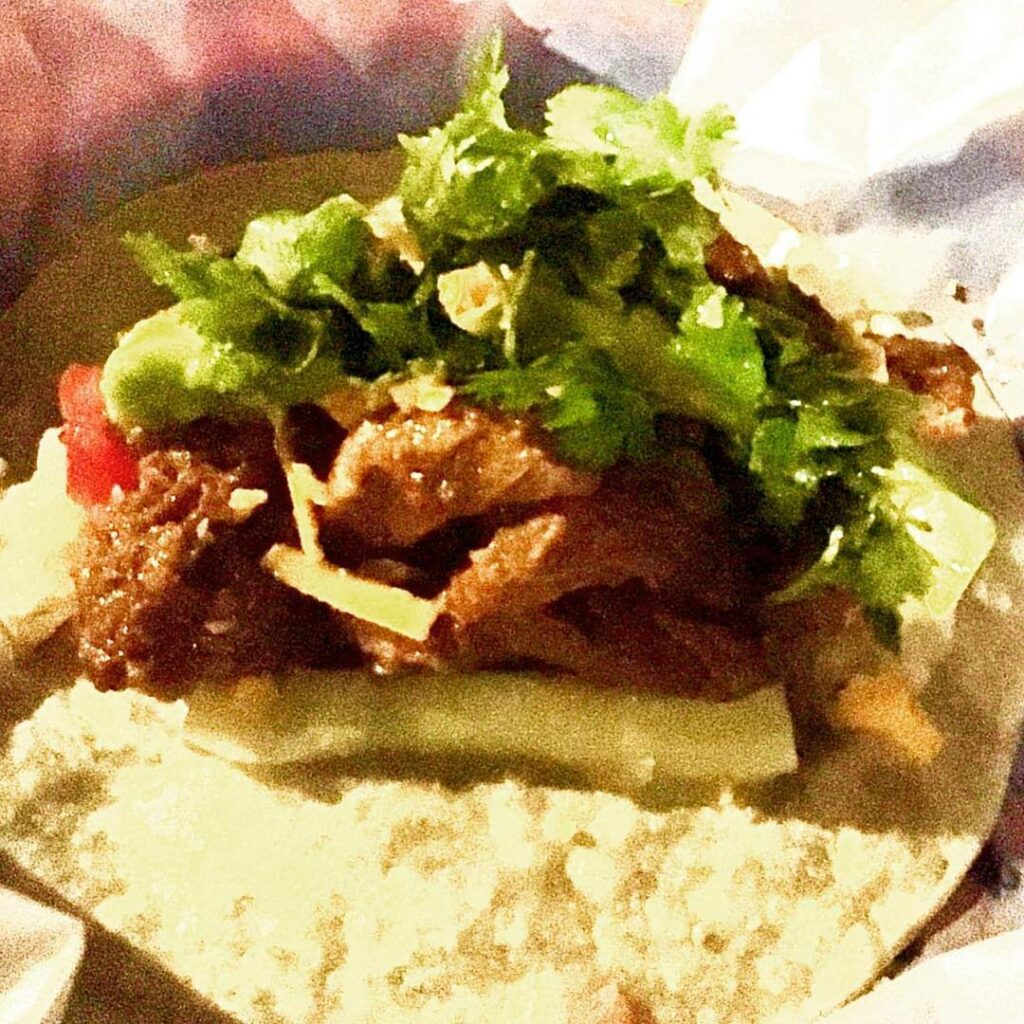 This reporter and the managing editor swear that when the box of carnitas was opened, we can hear Rick Bayless and somehow smell the carnitas he was waxing poetic about inside a public market in Mexico City.
Bayless, in case you don't know, is the American anthropologist-turned Michelin-starred chef who owns Topolobampo and Frontera Grill.
Then there was the wedge of lime.
Sitting in between the two meat-filled soft tortillas was a small wedge, about a middle finger long, just enough to drench the two soft flour tacos.
Small thing you might say.
Indeed.
In the food business, however, it is the little things that tell you how the owner cares for the customer.
Like in a relationship.
When the smell of the flowers and the sweetness of the chocolates are but a distant memory and the romance has wilted, devotion takes over – like caring for a wife whose face is smeared with snot during a bad flu or a husband hobbled by a stroke who had soiled himself.
That wedge meant a lot.
Lime, after all, sells for P500 a kilo.
For Tacos ni Toti to throw in a wedge is a message: we want to take you to Mexico.
Carnitas, in habla Espanol, means "little meats," ideally pork braised in lard and while this reporter had never eaten in a restaurant in Mexico to say that Toti's carnitas tasted authentic, it can be said that the tacos did look the same to what Bayless was chowing down at Los Panchos.
The managing editor had Mexican rice, arroz rojo sauteed in lard with aromatics and carnitas.
"Filling, delicious," she said.
A burrito was brought in for sharing.
At more than P500 for the three dishes, it was money well spent.
Travel and pocket restrictions might prevent us from going to Mexico.
But once in a while, Tacos ni Toti might, just might take you there.
For more information, head on to their Facebook page.